Think Real Estate
---
David Thomasee
Realtor®
Real Estate Specialty
Residential & Commercial Real Estate
Striving for Excellence in All
---
You know, life's journey has a way of shaping us, and David's journey has been nothing short of diverse and exciting. From his beginnings in Panama City to his current role as a New Real Estate Agent with the Dien and Andrew Real Estate Group at Think Real Estate. His personal journey and experiences along the way have shaped his approach to both work and life.
David's roots in Panama City run deep, having moved here with his family in 1986. He spent his childhood at many of the historic landmarks only the locals remember and watched as Bay County continued to grow. After graduating from Bay High School in 1998, he realized his passion for law enforcement. He earned his law enforcement certification at Gulf Coast State College in 2003 and spent the next decade of his life as a dedicated police officer, primarily with the Panama City Police Department. His time there offered a rich array of roles, including assignments in Patrol, the Criminal Investigations Division, and Community Policing. His dedication was recognized with honors, such as the Medal of Distinction and a Life Saving Award.
In 2013, David embarked on a new chapter, shifting his focus to education. He began as the Campus Safety Director at Gulf Coast State College, gradually ascending the ranks to his current position as the Executive Director of Operations, overseeing a diverse spectrum of departments. Throughout this journey, David continued his education, earning both a Bachelor's and Master's Degree in Criminal Justice from Troy University. The pinnacle of his academic pursuit arrived in 2022 with the completion of his Doctorate in Education from Florida State University.
While his professional endeavors are significant, his heart lies with his family. Emily, his wife and partner in life, is a licensed architect and project manager. Their partnership began in 2005 and grew into a wonderful marriage in 2010. Together, they are proud parents to Xander, a recent graduate from the University of Central Florida, and Delaney, a fiery little red head who has just begun the 3rd grade and a third season of competition cheerleading.
During moments away from work, you'll often find David immersed in woodworking projects, tending to home renovations, or casting a line while fishing. The tranquil allure of the water has a way of grounding him. Additionally, David is known among friends for his knack for discovering hidden gems within our community – whether it's a quaint eatery, an eclectic store, or a unique local experience.
When it comes to real estate, he firmly believes in delivering a blend of professionalism and personal connection. With a foundation of experience, knowledge, and an unwavering work ethic, David is committed to providing the exceptional service you deserve. Collaborate, explore the possibilities, and transform your real estate dreams into a tangible reality. When you Think Real Estate, Think David Thomasee.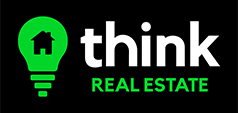 Are you ready to buy, sell, or invest in Bay County, Florida?
Call Think Real Estate and talk with our dedicated real estate team.
850-270-4200
Think Real Estate
---
Buy Land and Build A Home or Buy An Existing Home in Bay County
Your future home awaits and we are here to help.
Are you in the process of locating your next dream home? If you are, you may be considering the differences between buying land and building new versus buying an existing home. Both of these options can be great, but each has a different journey to completion.
Fortunately, the real estate market in Bay County, Florida is still activity pushing along. And while there is not as much inventory, compared to 2020, there are still land & homes for sale across our wonderful community.
You can buy a neighborhood lot in a beachy or in-town community, or possibly find acres of land in the northern part of Bay County to start your own farm. Lynn Haven has become a very popular community to call home and the Cove has long been a wonderful community for those seeking to be near downtown Panama City. Lots and lots of choices to create a future that is uniquely you.
It is far more complex to buy land and build a home than it is to buy a home that is already built and move-in ready. Someone has to be available to make the continuous decisions that go along with such a project. And it is often times more expensive, too. Land costs, architectural design, permits, foundation work, framing, site work, exterior finishes, interior finishes, mechanical rough-ins— the details can add up rather quick. When building a custom home, $350,000 doesn't build a palace in Bay County in 2020. Here is an example of what a $350,000 build budget would look like:
Architectural Design: $17,430.00
Site work. Design, Permit fees, inspections, etc.: $7,810.00
Foundations. Excavation, concrete and retaining walls: $38,685.00
Framing. Sheathing, trusses, etc.: $44,930.00
Exterior finishes. Roofing, windows, and doors, etc.: $75,245.00
Interior finishes. Drywall, flooring, insulation, paint, lights, appliances, etc.: $77,840.00
Major systems rough-ins. Electrical, HVAC and plumbing: $35,445.00
Hardscapes and softscapes. Driveway, fencing, landscaping, shed, etc.: $49,490.00
In contrast, the same budget of $350,000 can buy an existing home or condo, land included, that is move-in ready and waiting to welcome you home. And with the inventory in the Bay County Real Estate MLS, you can likely find your new home or investment project without too much effort.
Whichever your choice may be, Think Real Estate has two convenient offices in Bay County, Florida to serve your real estate needs. Our beach office is on Middle Beach Road, just east of Shipwreck Island Water Park, and our in-town office is on Martin Luther King Jr. Blvd., about one mile north of the mall. Both of our real estate offices offer the same high-quality service and personable, professional, dedicated Realtors. Contact us today to get started.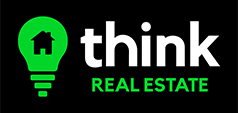 Are you looking for investment property or your next flip in Bay County, Florida?
Call Think Real Estate and talk with our dedicated real estate team.
850-270-4200